Mansfield Park 1999 Analysis Essay
Mansfield Park (1999)
Cast: Frances O'Connor, Jonny Lee Miller,
Director: Patricia Rozema
Screen adaptations of a classic often, if not always generate great enthusiasm. Readers and critics evince keen interest in how the written word has been translated into the visual. For, in such adaptation (or 'translation' as some may want to put in), the story-teller's gaze undergoes a shift; that in turn induces a shift not only in the way the original text is read, but also the way in which the film–the derived text–comes to occupy a certain space in the critical tradition of that classic.
In 1999, a hundred and eighty-six years after Austen's novel had first appeared in print, Mansfield Park resurfaced in a new avatar. In her motion picture based on Austen's novel Canadian director, producer, scriptwriter Patricia Rozema ploughed through 19th century English(imperial) history, and Austen's own life to excavate nuggets on an issue that had received only a subtle treatment in the novel: 'slavery'. Rozema's gaze was conditioned and emboldened by not merely the critical tradition that followed eh precedents laid by Edward Said, but the liberation of thought that has occurred from (the era of) the Empire to (the) Commonwealth.
In Austen's text, the subtle allusion to abolition and slavery in the form of a couple odd questions Fanny Price asks her Antigua-returned uncle Sir Bertram is met with "dead silence". Referring to this, Edward Said had written—
'In time there would no longer be a dead silence when slavery was spoken of, and the subject became central to a new understanding of what Europe was'[1]. 
This way Said 'points our attention to the conflicts of morality over the slave trade with which Mansfield Park is tacitly saturated'[2].
However, unlike the novel,  slavery is a dominating presence in the film, a presence that resonates throughout the text. By introducing several scenes, Rozema implies that it is through the exploits over a colonized people that Sir Bertram had made his fortune. Referring to this liberty that Rozema takes, and which, in  a way, dilates her fidelity to the original text,  Ross Wilson writes—
'The representation of slavery and abolition in film is not only a highly emotive and potentially divisive subject it also provides a means of accessing the past in a manner which is empowering…' [3].
In one of the film's opening scenes, the young Fanny—on her way to Mansfield Park for the first time sees a slave ship in a harbour. "Black cargo," says the coachman. This may be seen as a superimposition that  equates Fanny Price  with a slave: belonging to a lower stratum of the Victorian society without 'any situation' Fanny  is taken away from her home to a 'foreign' place where she is to live, at the bottom of a hierarchal structure. As we discover, the absentee Sir Bertram exercises as much control over the consciousness of the inhabitants of Mansfield Park, especially over the Fanny (and the other girls) as the slaves of his plantations in distant Antigua.
At a figurative level, all these characters not having their right of free self expression signify a state of servitude. Though in the film no slave ship is shown, the same song Fanny had heard from the slave ship is to be heard briefly. This song is called Djongna, the lyrics of  which  '…tell how a young African has been taken from his home' [4].
In the film, Sir Bertram's slave-trading business and colonial exploitation are shown as a cause of anxiety for the inhabitants of Mansfield.  It has a defining effect on the development of the female consciousness—especially of Fanny. Of course, imposing shots like that of repeated observation of slave-ships and her horror at the mention of slaves become for Rozema 'not only an opportunity for socio-historical contextualization but more profoundly a metaphor of Fanny's own imprisonment'.
Further allusions to slavery include–the juxtaposition of a map of Antigua with a visibly displeased Sir Thomas (at a juncture when he discovers 'questionable behaviour' by  his daughter Maria and Henry Crawford); that emphatically underlines that he has returned unhappy, from his plantation in Antigua.
Again, in the scene where Fanny of the novel meets "dead silence", Rozema portrays a discussion. It begins with Sir Thomas arguing that "mulattoes are unable to breed within their own type." Edmund denies this, which leads Sir Thomas to remark how the "abolitionists are starting to make inroads." "That is a good thing, right?" Fanny butts in. She even makes it a point to tell Sir Thomas she had been reading Thomas Clarkson. These were definitely not in the novel. (Interestingly, Austen was known to have read Clarkson).
While in the novel, Sir Thomas never really speaks of his plantation in Antigua and only lashes out to regret and lament his anger later. Rozema's Mansfield Park presents a "much less remorseful" Sir Thomas: he is one who can unabashedly talk of the slave trade and his slaves, and who assumes the role of a tyrannical plantation owner. One of the most powerful scenes in the film is when Fanny finds Tom Bertram's drawings– at a time when Tom is sick.
When she opens the book, Fanny discovers drawings of slaves being beaten, hung, and raped, and even more excruciatingly of Sir Thomas forcing a slave onto him to perform a sexual act. Finding Fanny with these drawings, Sir Thomas tears them out of her hand exclaiming "My son is mad!" To Rozema this is a focal point of the film. James Berardinelli quotes the director in Darker Side of Jane Austen—
"That scene was my reason for doing the movie – or at least one of my reasons" . Further, she says, "…to me, Mansfield Park is a story about servitude and slavery. Other people may have a problem with that, but that's how I read the book and so that's how I shot the movie"[5].
Mansfield Park – "I Missed you" (Edmund/Fanny)
In Rozema's film, the character of Fanny, (essayed by England-born Australian actor Frances O'Connor), emerges stronger, fuller and in a way more vibrant. This Fanny is a writer, far more politically and socio-racially conscious of the happenings in the world beyond her own, that 'Other' world of the colonized.
Rozema imbues twentieth-century liberal humanist as well as postcolonial values to her nineteenth century Victorian heroine. As Susan Fraiman writes, for long a view that Jane Austen, in her filiation to "the local, the surface, the detail, was oblivious to large-scale struggles…" was "Unconcerned about  Sir Thomas Bertram's colonial holdings in slaves as well as land and taking for granted their necessity to their good life at home, Said's Austen is a veritable Aunt Jane—naïve, complacent and demurely without overt political opinion"[6].
But in Rozema—this notion of 'Aunt Jane/Fanny' is totally reversed. Fanny Price (Jane Austen) is far more politically and socio-racially conscious of the happenings in that 'Other' world than contemporary (nineteenth century) readers and critics would have given her credit.
Thus, despite the deviation from the narrative of the original text—Rozema's  text enhances, enlightens and advances a post-colonial reading of the text of Mansfield Park through its treatment of slavery. At the end of it, whether it is Austen or Rozema or the shift in gaze that has taken over from Austen to Rozema, the one question that a postcolonial reading of the text (whether original or derived) brings up and will ring pertinently in the mind of the reader or the audience is the question—
'Who Paid the Bills at Mansfield Park?" [7]
Mansfield Park (Trailer)
REFERENCES
[1] Said, Edward, "Jane Austen and Empire" Austen, Jane (Johnson, Claudia H. ed.) Mansfield Park , New York, London: W.W. Norton & Company.1997.
[2] Despotopoulou, Anna "Girls on film: postmodern renderings of Jane Austen and Henry James", The Yearbook of English Studies, Vol. 36, No. 1, Translation , 2006, p. 115-130
[3] Wilson, Ross,  "Representation equals recognition? The portrayal of slavery on screen: from Roots to Amistad, Mansfield Park and Amazing Grace"
[4] Caddy, Scott A., (MIS)APPROPRIATING (CON)TEXT: JANE AUSTEN'S MANSFIELD PARK IN CONTEMPORARY LITERARY CRITICISM AND FILM, Thesis for Master of Arts (MA), Bowling Green State University, 2009.
[5] Monk, Katherine, Weird Sex and Snowshoes: And Other Canadian Film Phenomena.Vancouver, Raincoast Books, 2001.
[6] Fraiman, Susan. "Jane Austen and Edward Said: Gender, Culture and Imperialism." Chicago Journals. Summer 1995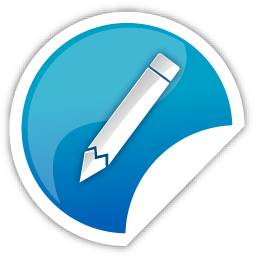 Whether you are new or veteran, you are important. Please contribute with your articles on cinema, we are looking forward for an association. Send your writings to amitava@silhouette-magazine.com
Tags: Jane Austen's Mansfield Park (1999), Mansfield Park, Mansfield Park (1999), Mansfield Park (1999) analysis, Mansfield Park (1999) Review, Mansfield Park movie, Movie review Mansfield Park (1999), representation of slavery in Mansfield Park (1999), slavery in Mansfield Park 1999
Silhouette Magazine publishes articles, reviews, critiques and interviews and other cinema-related works, artworks, photographs and other publishable material contributed by writers and critics as a friendly gesture. The opinions shared by the writers and critics are their personal opinion and does not reflect the opinion of Silhouette Magazine. Images on Silhouette Magazine are posted for the sole purpose of academic interest and to illuminate the text. The images and screen shots are the copyright of their original owners. Silhouette Magazine strives to provide attribution wherever possible. Images used in the posts have been procured from the contributors themselves, public forums, social networking sites, publicity releases, YouTube, Pixabay and Creative Commons. Please inform us if any of the images used here are copyrighted, we will pull those images down.
Patricia Rozema's "Mansfield Park" makes no claim to be a faithful telling of Jane Austen's novel and achieves something more interesting instead. Rozema has chosen passages from Austen's journals and letters, and adapted them to Fanny Price, the heroine of "Mansfield Park"; the result is a film in which Austen's values (and Fanny's) are more important than the romance and melodrama.
The film begins with a young girl whispering a lurid melodrama into the ear of her wide-eyed little sister. This is Fanny (Hannah Taylor Gordon), whose family loves in poverty in a dockside cottage in Portsmouth. Fanny's mother married unwisely for love. Her sister, Lady Bertram, married for position, and now lives in the great country estate Mansfield Park. Lady Bertram spends her days nodding in a haze of laudanum, but rouses herself sufficiently to send for one of her nieces, and so with no warning, Fanny is bundled into a carriage and taken away from her family. "It seems that mother has given me away," she writes her sister. "I can augur nothing but misery with what I have seen at Mansfield Park."
Advertisement
The narrative springs forward, and we meet a 20ish Fanny, now played by Frances O'Connor. Great English country houses in those days were truly family seats, giving shelter and employment to relatives, dependents and servants, and we meet Lord Bertram (the playwright Harold Pinter, magisterial and firm), his still drug-addled wife (Lindsay Duncan), his drunken older son Tom (James Purefoy), his likable younger son Edmund (Jonny Lee Miller), his two inconsequential daughters, and the attractive Crawfords, Henry and his sister Mary (Alessandro Nivola and Embeth Davidtz). The Crawfords have rented the estate's parsonage with the aim of marrying into the Bertram family.
This may seem like a large cast (I have left out three or four characters), but it is important to understand that in that time and place, it would have seemed a small enough one, because these were literally the only people Fanny Price could expect to see on a regular basis. If she is to marry, her husband probably will come from among them, and nobody has to tell her that the candidates are Tom, Edmund and Henry. All of Austen's novels, in one way or another, are about capable young women trapped in a strata of country society that assigns them to sit in drawing rooms looking pretty, while they speculate on their matrimonial chances and risks.
In crossing this theme with the idea that Fanny is a writer, Rozema cuts right to the heart of the matter. We assume that women have always written, but actually until 200 years ago, women authors were rare; Austen found her own way into the profession. Most women did not have the education, the freedom or the privacy to write. Virginia Woolf is eloquent about this in A Room of One's Own, speculating that someone like Austen might literally have never been alone in a room to write, but should be pictured in the corner of a drawing room containing all the other members of her household--writing her novels while conversation and life carried on regardless, dogs barked and children burped.
Advertisement
In "Mansfield Park," we see Fanny thrilled to receive a quire of writing paper, and sending letters to her sister Susie, which contain a great deal more observation and speculation than family correspondence really requires. This young woman could grow up to write--well, Pride and Prejudice. We are so accustomed to the notion of Austen's wit and perception that we lose sight of the fact that for her to write at all was a radical break with the role society assigned her.
Women in the early years of the 19th century were essentially commodities until they were married, and puppeteers afterward, exerting power through their husbands and children and in the management of their households. Thus of Austen's novels (and those of George Eliot, Mrs. Gaskell and the Brontes) can be seen as stories about business and finance--for a woman's occupation and fortune came through marriage.
The key thing about Fanny Price, and about many of Austen's heroines, is that she was ready to say no. Her uncle, Lord Bertram, informs her that Henry Crawford has asked for her hand, and "I have agreed." Fanny does not love Henry. She loves her cousin Edmund, who is engaged to the worthless Mary Crawford. When she says she does not trust Henry, there is a ruthless exchange with her uncle. "Do you trust me?" he asks. "Yes, sir." "Well, I trust him, and you will marry him."
Later in the film, there is a bloodcurdling scene in the drawing room, after a scandal has threatened the family's reputation. Without revealing too much, let me ask you to listen for Mary Crawford's chilling analysis of the emergency, and her plan for what must be done. To modern ears, it sounds crass and heartless. In 1806, just such conversations would have sounded reasonable, to people schooled to think of the family fortune above any consideration of love or morality.
"Mansfield Park" is a witty, entertaining film, and I hope I haven't made it sound too serious. Frances O'Connor makes a dark-haired heroine with flashing eyes and high spirits. Harold Pinter is all the country Tory one could possibly hope for. Alessandro Nivola makes a rakish cad who probably really does love Fanny, after his fashion. And Embeth Davidtz's cold-blooded performance as Mary strips bare the pretense and exposes the family for what it is--a business, its fortune is based on slave plantations in the Caribbean. This is an uncommonly intelligent film, smart and amusing too, and anyone who thinks it is not faithful to Austen doesn't know the author but only her plots.
Advertisement
Reveal Commentscomments powered by